major trends of 2017. They can easily answer all users simultaneously, irrespective of their location and time of the day. They also make it easy to perform several tasks with no need to skip from one app or web page to another.
Certain studies show that most consumers choose a chat with a brand as the most preferable way of connection.
Even though most of us do not pay attention to the structure of an app or a chatbot, we subconsciously evaluate it, developing definite opinions and attitudes. Having a wide range of various resources available for building a chatbot today (with or without coding), it is quite important to know certain primary issues in order to develop a successful and efficient chatbot.
1.Developing a chatbot without a specific purpose is useless.
The success of your chatbot leans on your awareness of your target audience and relevant content. Focus on and deliberate your chatbot's aims.
Besides being an information service that reflects the content and functions of an application or a website, chatbots can become an additional useful service; focusing not only on a product itself but on providing consumers with supplementary services.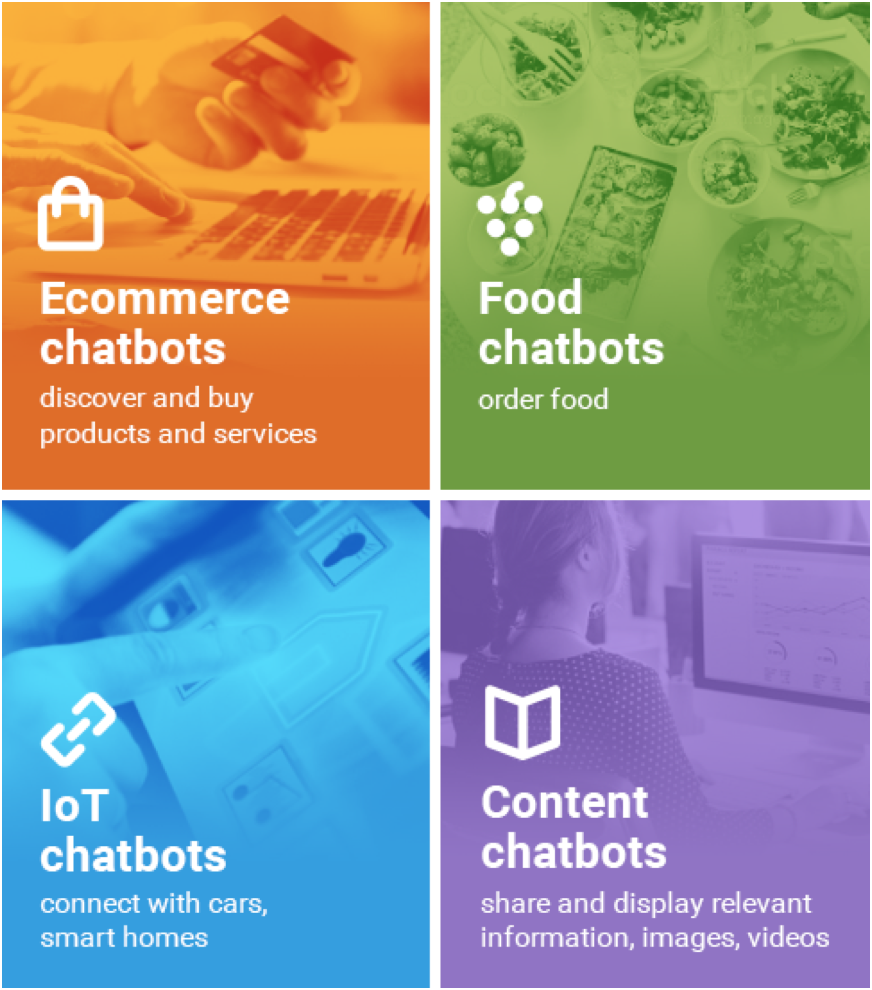 The first message a user sees in a chatbot is a welcome message.
It should be quite simple and contain information about who user is "speaking" with and a short description. Additionally, you can provide users with a kind of guideline including a couple of hints in the form of buttons or quick replies to let them know the options of their next steps. Link to the "Help" card with information about what your chatbot can do is a great way out.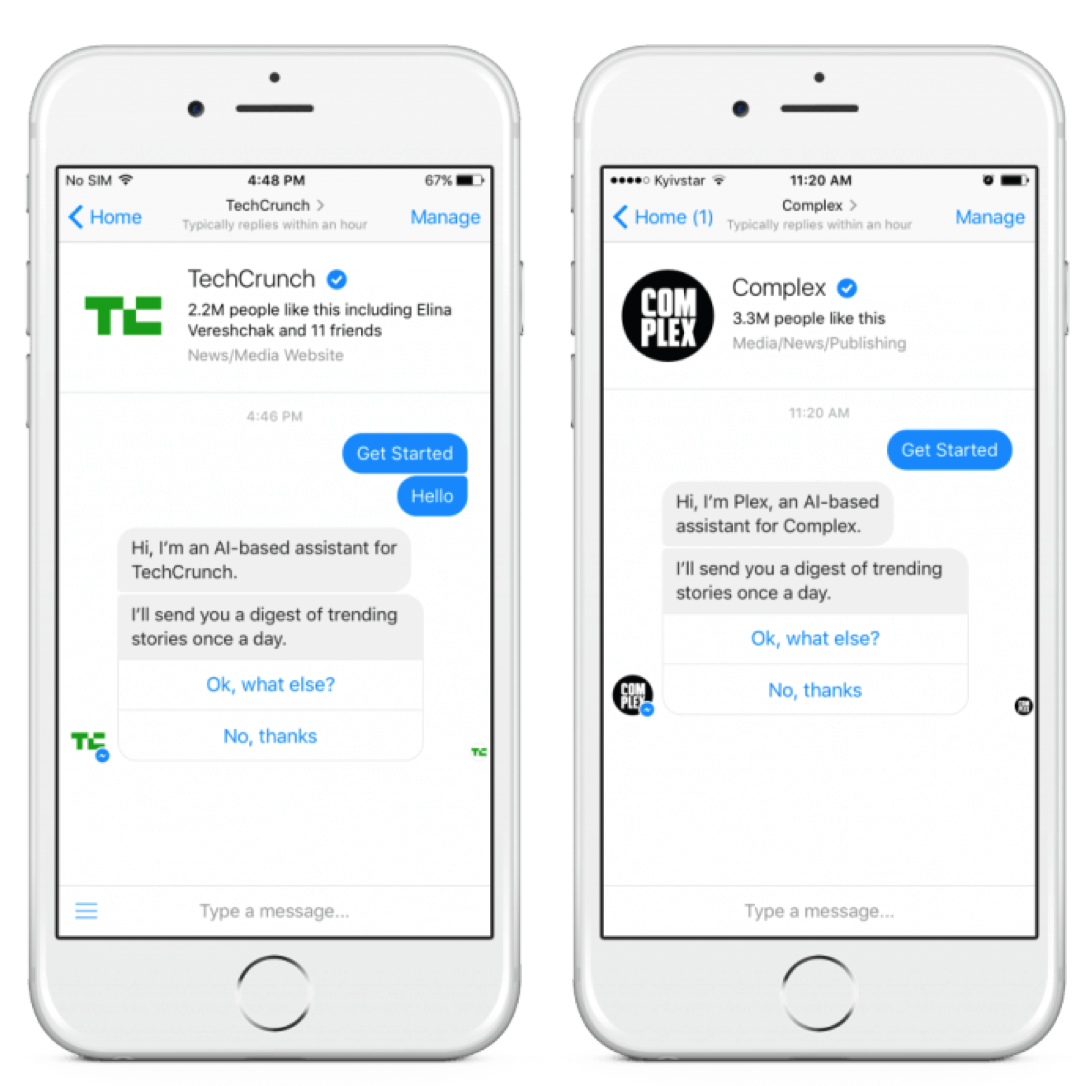 Due to the rapid increase in the number of chatbots, it is essential to make your own bot quite memorable, recognizable and special, with a personal style.
Flow is one of the most important parts of the chatbot, as it is exactly that body that keeps users interested and plugged in.
While thinking over the flow, consider the appropriateness of the content. This depends on your target audience and brand.
Don't forget about making the flow user- friendly. Do not include a lot of text; remember that using a chatbot is about chatting, not reading. Make use of emojis and a couple of jokes when appropriate. Light humor always works.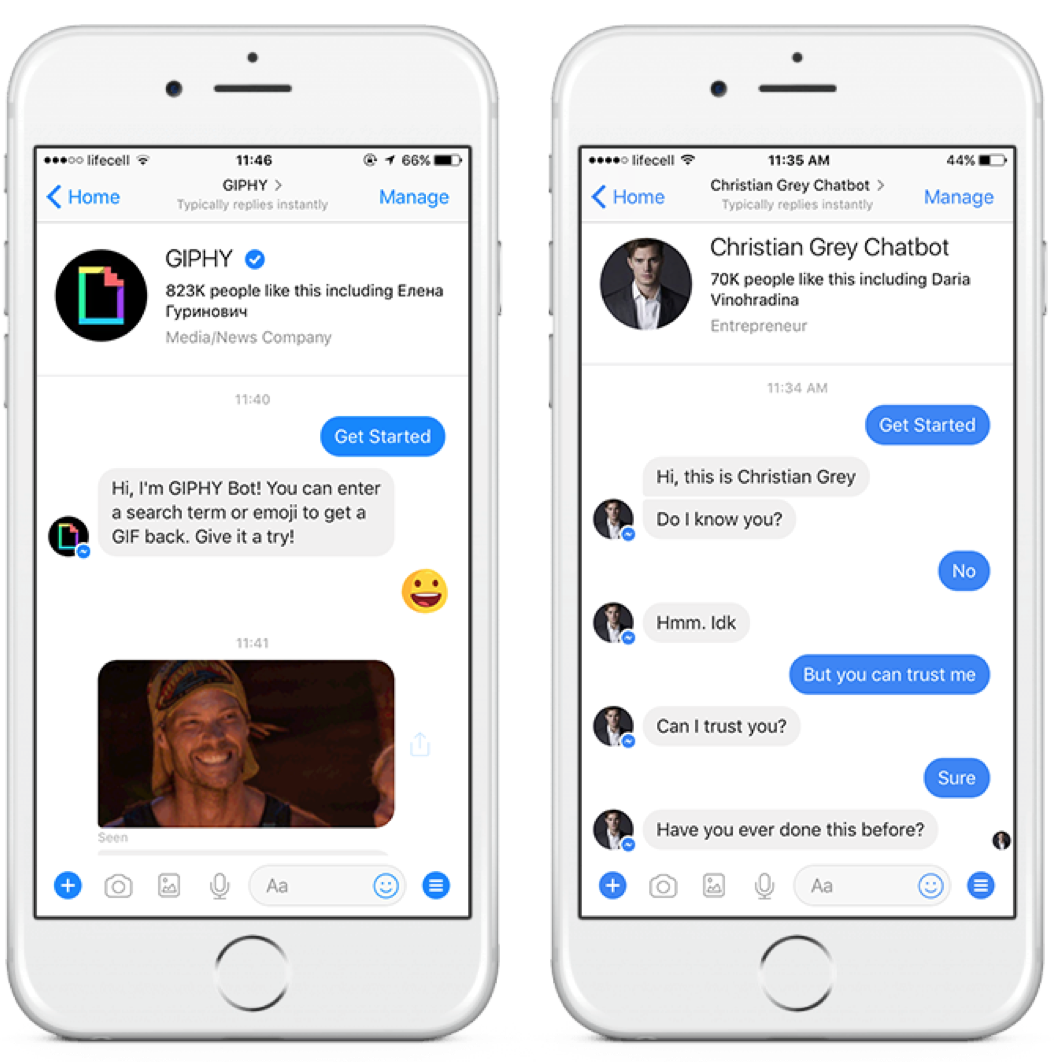 Try to avoid frequent breaking of your chatbot.
Despite being easy to understand because of its conversational UI, always provide users with navigation. In order to decrease the number of times that your chatbot is breaking, drive users throughout the flow with the help of buttons and quick replies. This helps to avoid dead ends and those cases when users just leave because they have no idea of what to do next (or if they're just being lazy). Try to interchange or alternate buttons, quick replies and typed user input, so that the user doesn't become bored. This will contribute to developing not only a useful but also an interactive chatbot, so that users will want to use it again and again.
Default messages should not be mechanic. In case something goes wrong, receiving the same robotic message will only annoy users. Live agent integration could be an alternative way out when AI is not able to handle the issue or a user needs a more personal approach.
Be open to feedback and suggestions.
Users like to be heard: give them a medium to share their opinions. This can be via email or by submitting a query right through the chatbot (with no need to go to the website or mailing system).
Meanwhile you only win: getting to know your users, their expectations concerning your chatbot and showing your openness to changes and consumer opinion.
Chatbots are a developing field of AI. Moreover, the development is going at a high speed, so consequently more and more new features are appearing. That's why it is important to follow the trends in order not to lag behind.
@2021 Gummicube All rights Reserved