User Acquisition for Mobile Games: Tips & Strategies for 2020
June 13th, 2020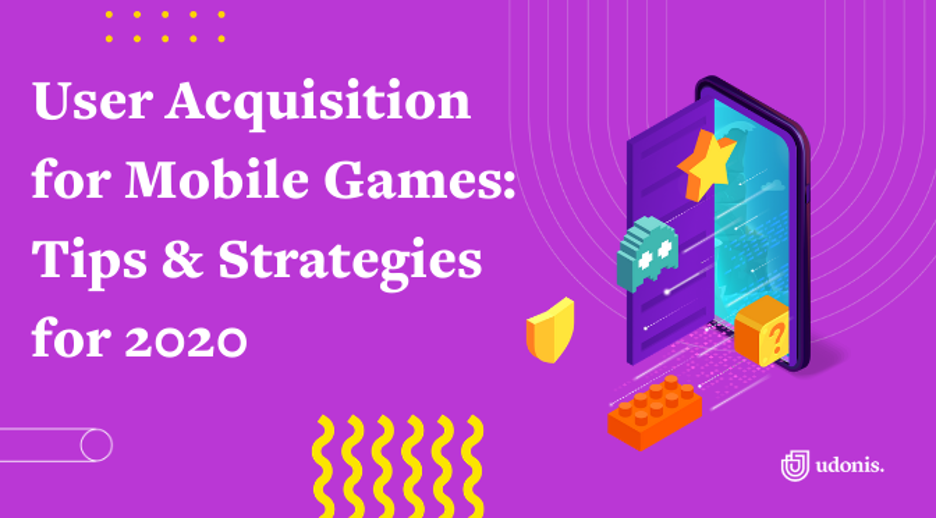 This guest-post is courtesy of our partners at Udonis.

[Mobile game advertising](https://www.udonis.co/mobile-game-advertising/) is vital for the success of any mobile game. It is an effective way to **acquire a large number of high-quality users**.

In this guide, we cover many different user acquisition strategies for mobile games, ranging from [app store optimization](https://www.gummicube.com/) to paid user acquisition campaigns.

Ready to find out how to get more users for your mobile game?

<Image src="/uploads/image.png" width="559" height="232" />

## Understand Your Target Audience

Defining the target audience is essential for the success of any advertising campaign. It is particularly important for developers who want to **acquire more users** for their mobile game.

Not knowing who you're advertising your game to is like taking a shot in the dark.

However, defining the age, location, and gender of your target audience is not enough. Since you're targeting mobile game players, it's important to understand their particular interests, preferences, and gaming habits.

This largely depends on the mobile game genre. For example, the target audience, and the overall marketing strategy, is different for a casual mobile game than for a role-playing game.

Moreover, mobile gamers usually fall into three distinct categories: **casual gamers, hardcore gamers, and mid-core gamers.**

### Casual Gamers

**Casual gamers play to pass the time**, often while commuting, waiting at the dentist's office, or during a break at work. Basically, whenever they're bored and have nothing else to do.

They're not particularly interested in the game genre – the most important thing for casual gamers is that the game is fun and simple to play.

### Hardcore Gamers

Hardcore gamers go all-in when it comes to mobile games – they know their stuff and are always up to date with news and updates. They take gaming very seriously and making progress in the game is very important to them.

Another characteristic of hardcore gamers is **a high skill level**. Also, they tend to gravitate to more complex games, rather than casual games.

### Mid-core Gamers

Mid-core gamers are somewhere in between – while they're also very skilled, they don't spend a lot of time playing games. However, when they do play, they also take it very seriously, just like hardcore gamers.

<Image src="/uploads/image-1.png" width="470" height="264" />

## Master App Store Optimization

If you're looking to acquire more users, app store optimization is the place to start. It is an effective way to improve the visibility of your mobile game.

Here are some app store optimization tips for mobile games:

*   **Choose the title carefully** – the game title should include your brand name as well as keywords that describe the game
*   **Write a compelling description of your mobile game** – go for a description that explains the most important features and benefits of the game
*   **Be smart about keywords** – include relevant keywords in order to boost the visibility of your game, but avoid keyword stuffing
*   **Add stunning visuals** **to attract more users** – attention-grabbing icon, screenshots, and game trailers can help you stand out from the competition
*   **Split test all written and visual content** – it is a scientific approach that tells you what works and what doesn't, based on data

<Image src="/uploads/image-2.png" width="470" height="264" />

Reach More Users with Video Ads

Besides app store optimization, it is recommended that you also **include paid ads in your user acquisition strategy**.

The ad format that works best for mobile games is video ads. It's the perfect format for showcasing mobile games and grabbing the attention of the users.

### Tips for Creating Video Ads that Convert

The key to creating an effective video ad is to give users a taste of the game as well as explain how it works.

Let's start with the dimensions and duration of video ads. Generally speaking, short video ads (15-30 seconds) perform better. However, in case your mobile game is a bit more complicated, then you should go for an explainer video which is usually longer (20-90 seconds).

<Image src="/uploads/image-3.png" width="470" height="305" />

The dimension of a video ad largely depends on the ad network you're using. Each ad network has specific requirements you should follow. Most commonly, video ads have a 1:1, 16:9, 9:16, 4:5, or 2:3 aspect ratio.

When it comes to content, you should include the most important game features and benefits (i.e., your USP), recorded gameplay, compelling visuals, branding, music and sound effects, as well as a clear call to action.

**The first couple of seconds are crucial for the success of a video ad** – if you don't grab the attention of users immediately, they'll simply scroll past your ad.

To improve the effectiveness of video ads, it is recommended to make multiple variations of the video and do extensive A/B testing. For example, you might discover that 15-second video ads convert more users than 30-second ads or that video ads with more visual effects perform better.

Whatever the case may be, you'll get valuable data that allows you to put together a winning formula for video ads that works every time.

<Image src="/uploads/image-4.png" width="470" height="354" />

## Optimize Facebook Ad Campaigns

With over 2.6 billion active daily users, Facebook is one of the top ad networks for advertising mobile games. According to AppsFlyer Performance Index, it's second only to Google.

However, when creating Facebook app ads, it's essential to have a clear goal in mind and optimize the ads accordingly.

If your goal is to get more users, you should **choose App Install as the campaign objective**. The ads will then be shown to users who are most likely to install your game.

However, while this setup will get you more users, they might not be high-quality users. Quality over quantity is crucial for mobile game user acquisition.

Many users play the game once and then forget about it. User retention rates drop quickly after day 1 and get as low as 6% after one month. Even fewer users make an in-app purchase.

The solution?

**Optimize your Facebook ad campaign for app events.**

<Image src="/uploads/image-5.png" width="470" height="461" />

### Optimize for App Events to Reach High-Quality Users

Facebook's App Event Optimization allows you to optimize ads so that they're shown to users who are likely to take a specific action within your game (i.e. make a purchase, achieve a level, complete registration, etc.). Google's Universal App Campaigns allow you to do the same.

For example, if you choose "Purchases" as your App Event, you can **target users who are likely to make an in-app purchase.**

That way, you can focus on high-quality users and pay the right price for them.

### Final Thoughts on User Acquisition for Mobile Games

In order to acquire high-quality users, developers must employ many different advertising strategies like app store optimization and paid ads.

Utilizing both organic and paid user acquisition strategies simultaneously will result in a successful mobile game with millions of active users.

#### About the Author

Andrea Knezovic is a content writer specialized in the mobile gaming industry who works for Udonis. Udonis is a leading mobile marketing agency that drives user acquisition effectively and at scale. It offers clients full-service mobile marketing - from making ad creatives, over campaign management, to analytics reporting.

Similar Articles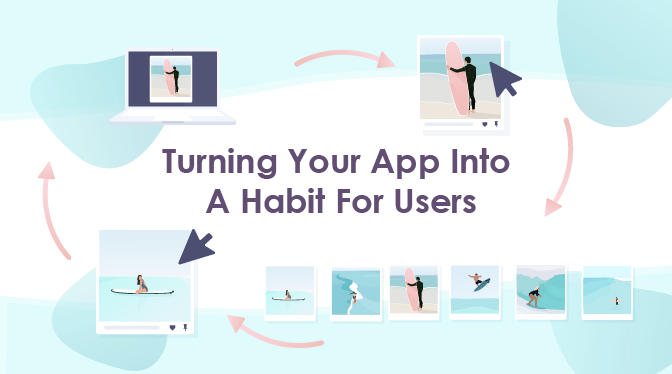 Posted on August 5th, 2020
This guest-post is courtesy of our partners at Tapadoo.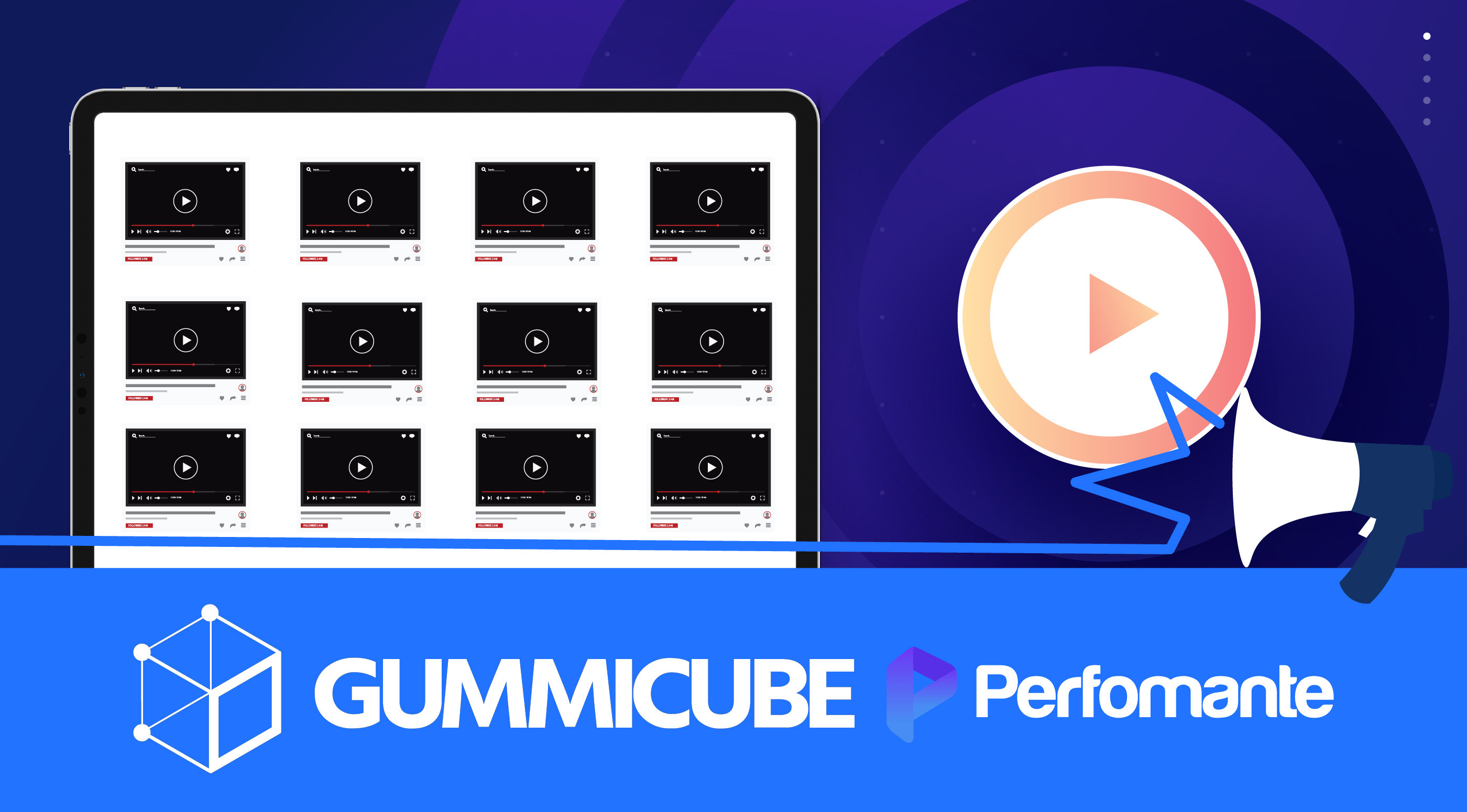 Posted on July 31st, 2020
This guest-post is courtesy of our partners at Performante.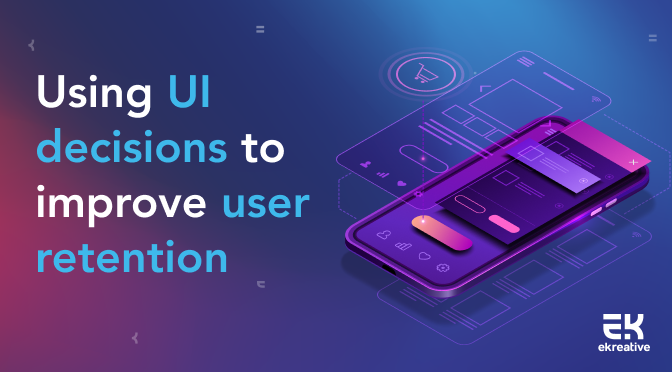 Posted on June 30th, 2020
This guest-post is courtesy of our partners at eKreative.